Overview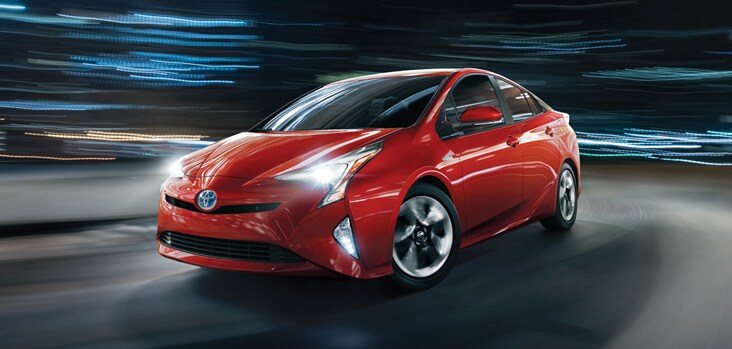 The 2017 Toyota Prius is a purebred Hybrid. Featuring strong and courageous lines, advanced technology, and an ergonomic interior, the 2017 Toyota Prius is a car for everyone.

Exterior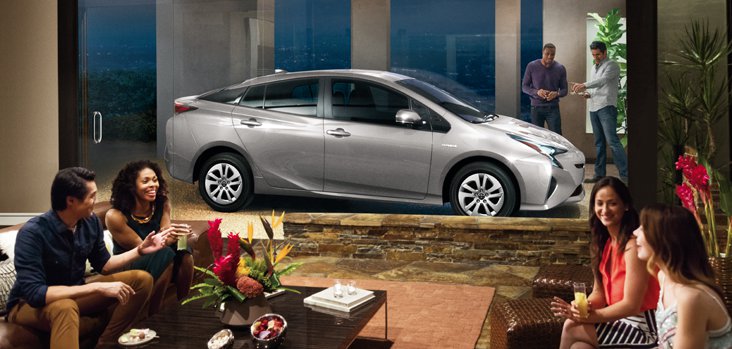 Is it possible to have a car that looks great and is efficient? A quick glance at the Toyota Prius, and the question is answered with a resounding "Yes". With stylish and modern lines that shape the entire vehicle and create a sleek and low profile side view, enable a more aerodynamic and efficient vehicle.

With standard LED lights, front and rear, the Toyota Prius not only lights up the road ahead but saves energy and improve fuel economy by saving power.

Interior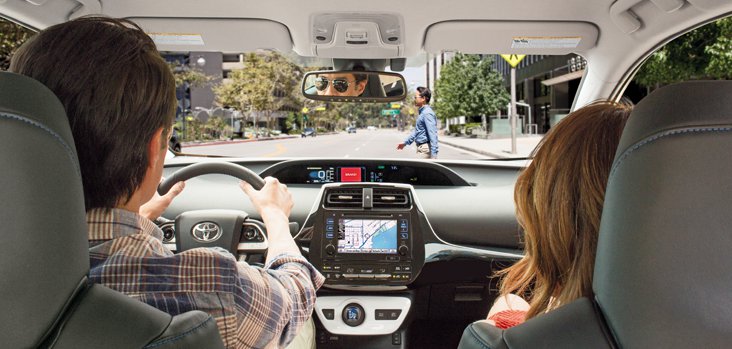 People say looks don't matter, however, those people are wrong. The interior of the Toyota Prius is covered in soft material that pleases the touch while remaining easy to clean. The Toyota Prius features outstanding build quality throughout the interior, that is designed for comfort and longevity.

With easy to use controls, the Prius offers comfort like never before with more room to move, relax and just to drive.

The Technology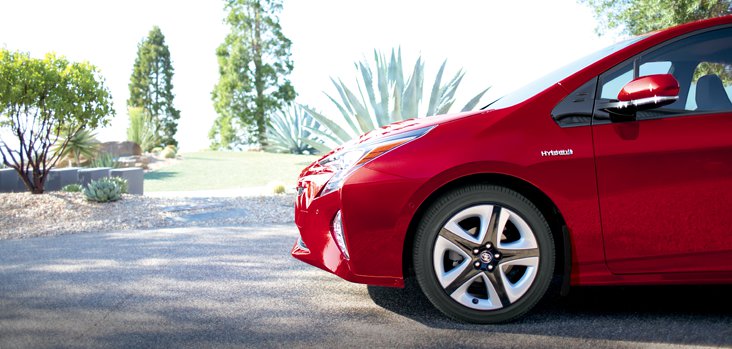 Technology has come a long way since the first Hybrids and the Prius has improved vastly. With available wireless Smartphone charging and Prius Eco-Drive technology, the Prius ensure that everything is taken care of.
The Toyota Prius is extremely caffeine when it comes to saving fuel, and energy and manages to get a staggering combined fuel economy of 4.5L/100km. With smoother and more reliable power delivery the Toyota Prius is a blast to drive.
Being a Hybrid, there is no need to plug the Toyota Prius in as it recharges on the go and regenerates power safely and efficiently.
Conclusion
The 2017 Toyota Prius is a revolutionary Hybrid. With fantastic fuel economy, state of the art technology, and great looks, it's hard not to love the Prius. Featuring a fantastic exterior view, and a brilliantly designed interior with easy to use functions, the Prius is the best of both worlds.
View our inventory of
Toyota Prius