Toyota has a new rear-drive sports car coming, with help from BMW. Here's what we know, and what we think we know, about it.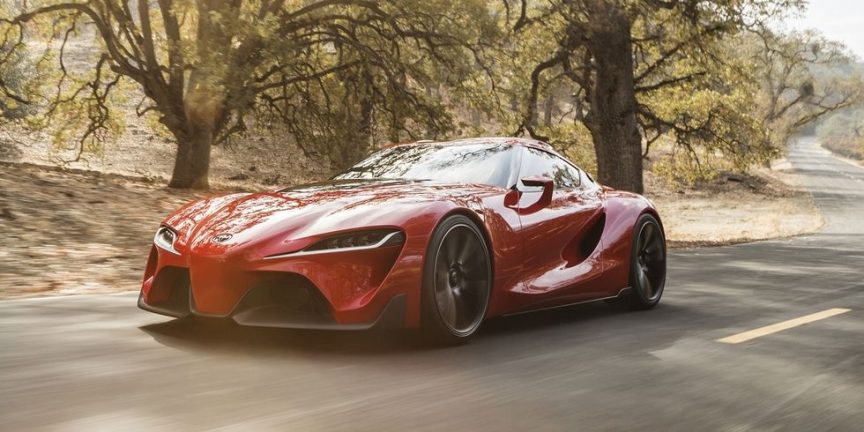 Toyota reentered the rear-wheel drive sports car game with the 86 (née Scion FR-S) back in 2012, and now it's got something bigger in the works. Something that could be a successor to the mighty Supra, one of Toyota's most beloved cars of all time. There's a lot we know about this car and there's a lot we've heard, so we're compiling all of it here, just for you.
We don't know for sure whether this car will wear the Supra badge, but for simplicity's sake, that's how we're going to refer to it for now. Who doesn't want a new Supra?
What We Know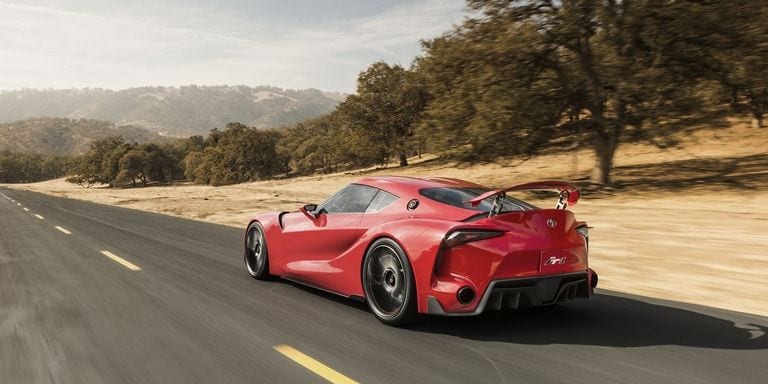 It Might Not Wear a Toyota Badge

Speaking to Motor1 UK, Shigeki Tomoyama, the president of Toyota's Gazoo Racing division implied that the Supra might not wear Toyota badging. Instead, according to Tomoyama, it will be badged as a Gazoo.

Tomoyama also made some big promises about the Supra's sports-car credentials.

"The Supra will be a pure sports car," he told Motor1 UK. "The previous Supra had a straight six engine, twin turbochargers and rear-wheel drive. These were important elements."

Tomoyama, who owns a 600-hp MkIV Supra, also said that Toyota boss Akio Toyoda had a hand in the car's development, saying it needed a "more mobile" rear axle. The Supra will also have 50:50 weight distribution, and Toyota is already developing aftermarket parts.

It'll Be Revealed Soon, At Least In Concept Form

According to Japan's Best Car magazine, the Supra could make its debut as a concept car at the Tokyo Motor Show in October. Apparently, it'll share the stage with a version of the little, rear-drive S-FR Concept first shown at Tokyo in 2015, and intriguingly, some sort of sporty Corolla concept.

Three Toyota performance concepts at one auto show sounds unusual, but company CEO Akio Toyoda is committed to bringing more sporty, exciting cars to market. We've already seen that with the bewitching Lexus LC500 coupe and the WRC-inspired Yaris GRMN hot hatch, and apparently there's much more to come.

In any case, we'll find out what Toyota has in store very soon.

It's Being Co-Developed With BMW

The Supra will be the result of a BMW-Toyota collaboration first announced in 2012. The two companies are working together on engines and lithium-ion batteries, and most interestingly, a new rear-wheel drive platform.

We've already seen the concept form of another car set to ride on this platform—the next BMW Z4 roadster, which debuted at Pebble Beach this summer and promises to be a legitimately excellent sports car. BMW is reportedly targeting a sub-3200-lb curb weight for the Z4, which is good news for the Supra said to share its platform. We think the Supra might be available as a hardtop only, since we haven't seen spy shots of any soft-top prototypes testing, so it's possible the Supra might be even lighter.

Toyota Is Testing It at the Nürburgring
There's been no lack of videos showing the Supra in testing at Germany's famous Nürburgring. This is the proving ground of choice for high-performance products, and an indication that Toyota really wants the Supra to be a true driver's car.
It Starts Production in 2018
In May, we reported that the Supra would hit production next year, and that it would be assembled in Austria by contract manufacturer Magna Steyr, which is best known as the company that builds the Mercedes-Benz G-Wagen.

It'll Likely Get Six-Cylinder Power Of Some Sort
Based on Nürburgring videos of Supra prototypes, we're thinking they're running some sort of six-cylinder engine. We've heard that the model could get a V6 augmented by an electric motor, or perhaps a BMW straight-six. This probably won't be the only drivetrain available, for reasons we'll get to below.
It Will Look Like the FT-1 Concept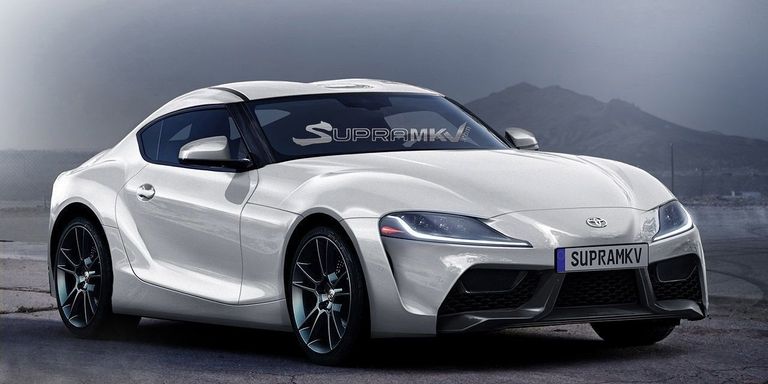 Renderings from SupraMkV.com inspired by spy photos imagine a Supra based on Toyota's FT-1 concept. The FT-1 made its debut in 2014 at the Detroit Auto Show and previewed what a future rear-drive sports car from Toyota could look like. With any luck, the production car will keep the concept car's gorgeous lines.

What We Think We Know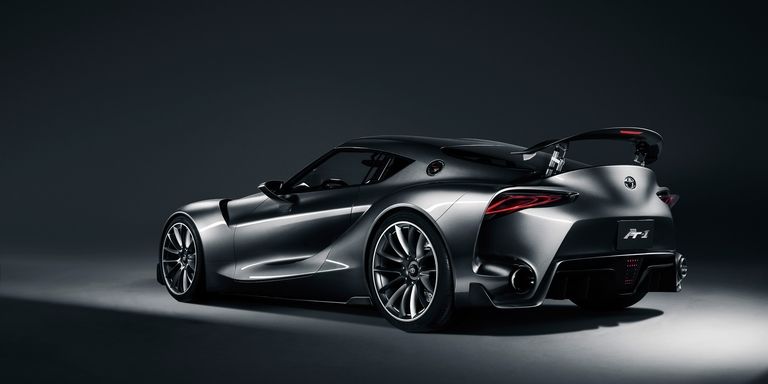 It Could Get an All-Wheel Drive Hybrid Drivetrain

So, we've heard a couple of different things about this. Last year, the CEO of Toyota Europe hinted the Supra could be a hybrid, using technology from Toyota's LMP1-Hybrid race cars.

Additonally, Autocar reported last year that the Supra would get some sort of all-wheel drive hybrid drivetrain with a V6 gas engine, but that's far from confirmed. Top Gear reported in August that both the Z4 and the Supra would use a four-cylinder engine and an electrically-driven front axle. But so far, BMW hasn't announced any such model.

There Might Not Be a Manual Option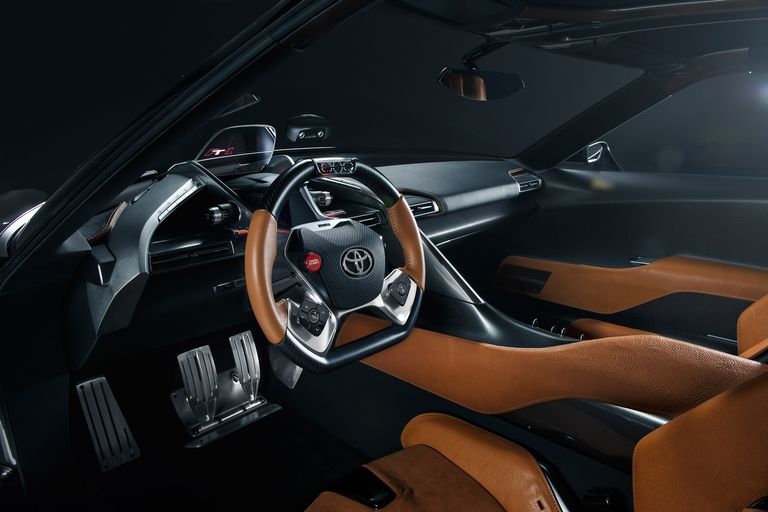 This is another rumor we heard from Autocar, and it ties in with the Supra's potential hybrid drivetrain. A source told the UK publication that if the Supra is offered with some sort of LMP1-inspired hybrid powertrain, a manual transmission wouldn't make any sense.

Separately, a reportedly internal BMW document published by SupraMkV.com indicates that the Supra won't be offered with a manual, but the Z4 will. That document doesn't indicate a hybrid Supra, however, and BMW hasn't confirmed the document's origins.

Engines Could Come From BMW

That same leaked BMW document from SupraMkV.com indicates that the Supra will get three engine options—two 2.0-liter turbo four-cylinders and a 3.0-liter inline-six. The four-cylinders would likely be BMW's so-called 20i and 30i engines, found throughout its lineup, while the six is suspected to be the 40i engine. The document indicates that while the 20i engine will be offered in European-market Supras, only the higher-powered 30i and 40i motors are US-bound.

This seems to contradict what we've heard about the Supra getting a V6 hybrid setup, but it does sound like a reasonable possibility, considering these four- and six-cylinders will likely appear in the Z4. BMW's engines are excellent, and a straight-six would be a lovely throwback to previous Supras.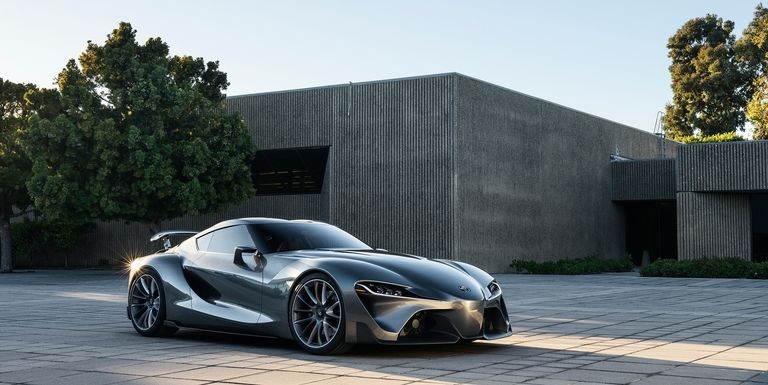 Thankfully, these questions and more will likely be answered by Toyota itself at the 2017 Tokyo Motor Show. We can't wait to see what Toyota has in store.