Are you ready for your next adventure? If so, the 2023 Toyota Highlander could be just for you. The combination of supreme performance and exquisite design makes it a force to be reckoned with.
The Crossover SUV You Deserve
Life can be stressful. Driving should not be. When you get behind the wheel of the 2023 Toyota Highlander, you feel in control. If you want something that has it all, you will be hard-pressed to find a better option than this.
Whether you plan on traveling across the country or taking the family to soccer practice, the 2023 Toyota Highlander is the one for the job.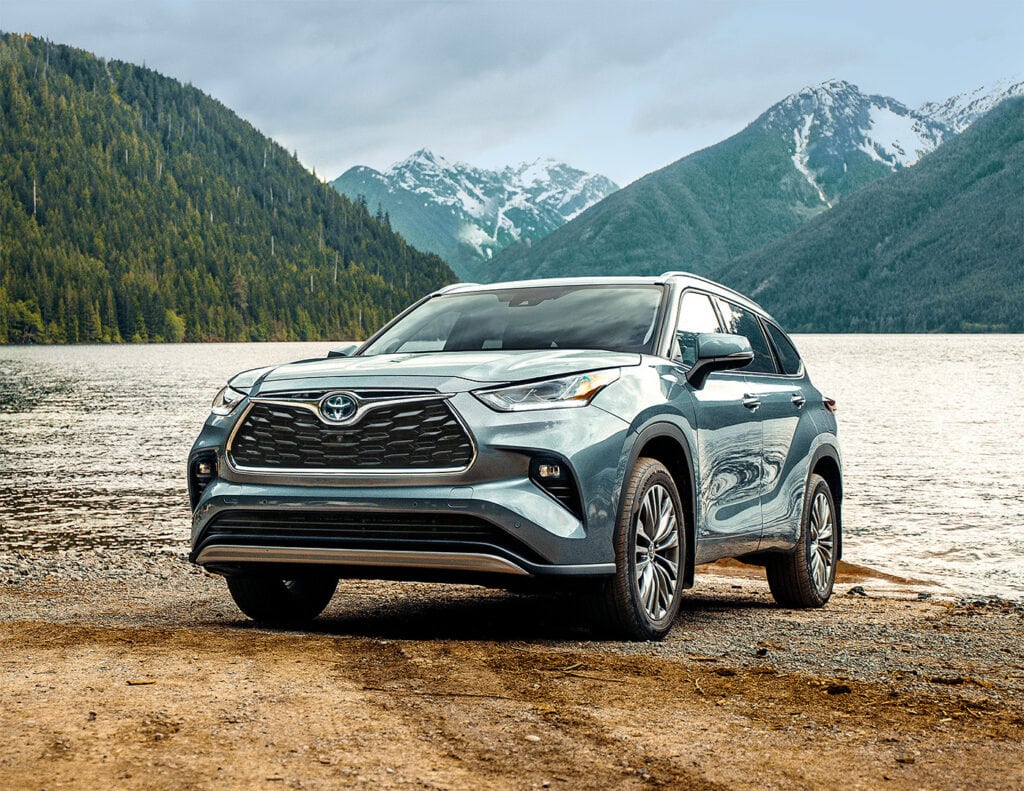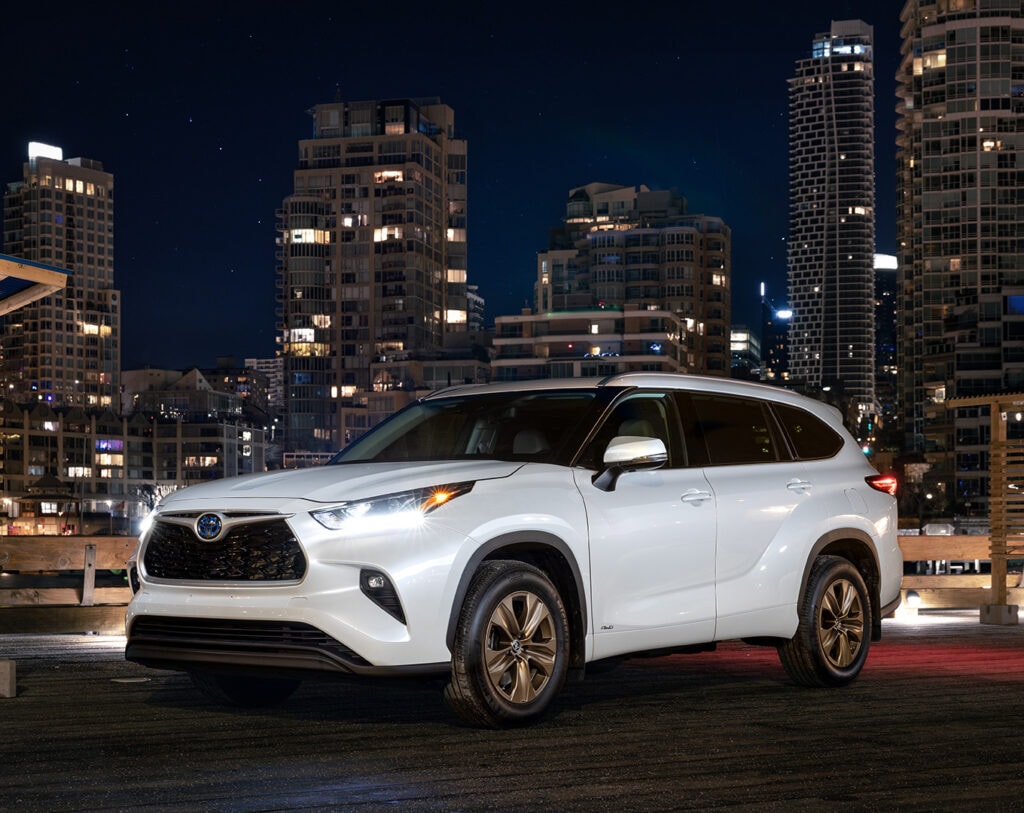 Exquisite Exterior Details
The Toyota engineers really outdid themselves. The exterior Is brilliantly designed. As soon as it pulls up, this vehicle draws attention. Not only does it look phenomenal, but it also has some practical features to offer.
How amazing would it be if your trunk closed when your hands were full of groceries? It is your lucky day. The new power lift trunk lets you operate the cargo area hands-free. As far as the eye can see, you will see new opportunities.
The definition of the modern aesthetic, the 2023 Toyota Highlander impresses the eyes with its sharp edges. Get ready to make a great first impression. By improving the exterior, they made an already great vehicle even better.
The Highlander comes on a set of 20 inch wheels. These stylish rims keep you lifted well off of the ground. Plus, you'll drive over any obstacle with these. Don't worry about a little snow.
Keep your eyes on the road. As you are driving, these headlights self-adjust. That way, you are never left in the dark. When your headlights detect a change in inclination, they will shift their angle to provide better illumination.
Incredible and Luxurious Interior
Once you sit inside, you will understand what we mean by luxury. Few other vehicles compare to the elegance of the 2023 Highlander. Squeeze up to eight passengers into the spacious interior before you hit the road.
Front and center, this touchscreen gives you plenty of screen real estate. Access music, GPS, and more using this 12.3-inch touchscreen, available in select models. You will never need to squint so you can see this screen.
When you are driving, you want to be comfortable. The heated and ventilated front seats make this dream become a reality. Whether you are too hot or cold, you can make things comfortable. As long as you are driving a 2023 Toyota Highlander, you will never need to worry about uncomfortable temperatures again. Just make sure that you get a spot in one of the front seats.
Above all, the moonroof gives you something to admire. The panoramic moonroof on the 2023 Toyota Highlander gives you plenty of room to stare at the night sky in awe. Talk about a little something extra for those in the back row.
Crushing eight people inside one car sounds like a nightmare. After you check out the 2023 Toyota Highlander, you will change your tune. Pack as many people as you need without feeling cramped into this crossover SUV.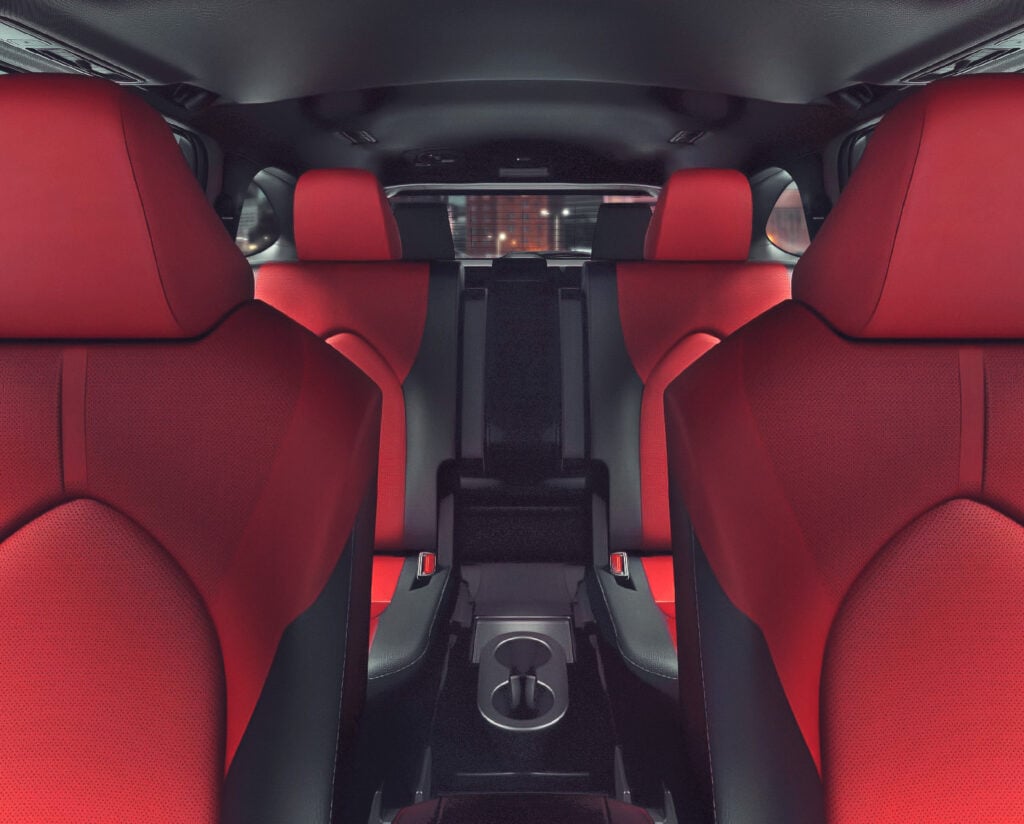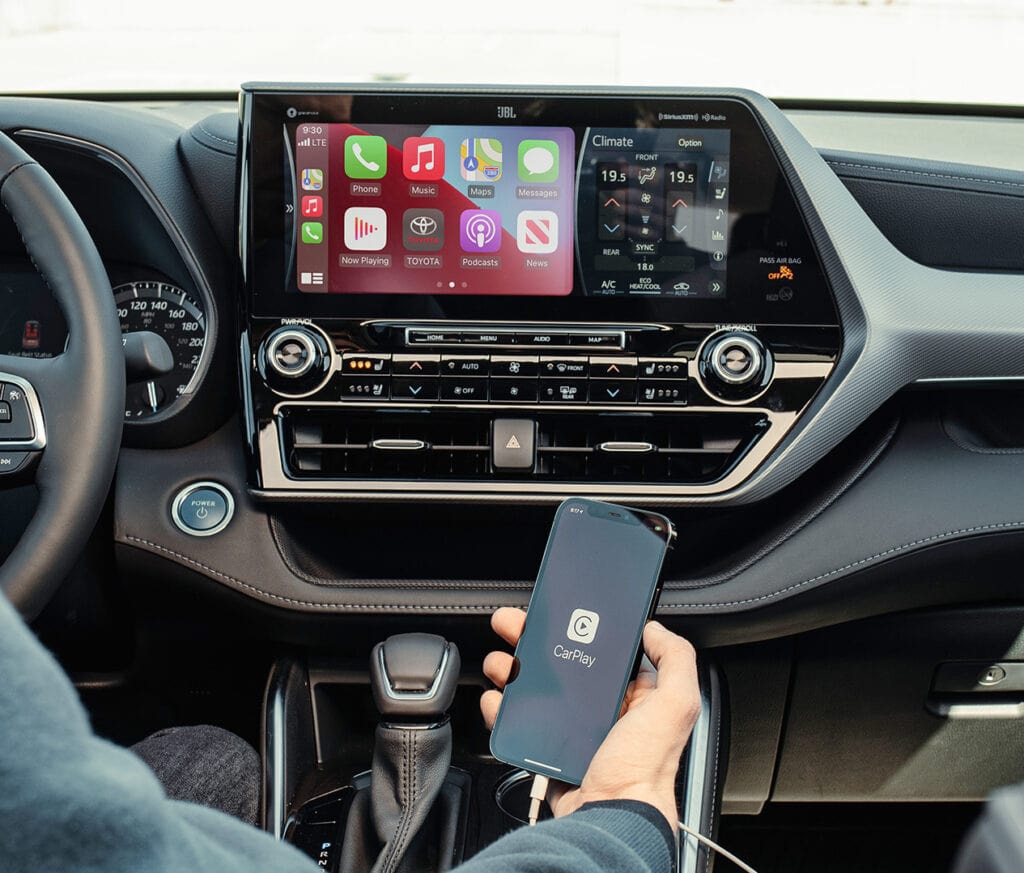 In the modern era, technology is everything. If you are looking at a vehicle, it should have some impressive tech. The 2023 Toyota Highlander will not disappoint. It manages to cram some of the world's most impressive technology into the affordable crossover SUV.
As icing on the cake, the center console doubles as a charging station. As long as your smartphone is capable of wireless charging, just set it down. The center console contains Qi wireless charging technology.
The all-new Toyota Multimedia system which includes the wireless Apple CarPlay/Android Auto, plus has the capability for Remote Connect, Service Connect, Safety Connect and Drive Connect on all models
Do you like music? Of course, you do. Connect to your phone wirelessly with Apple CarPlay or Android Auto. Then, enjoy the superb hands-free music experience.
You can charge up to seven devices simultaneously. Thanks to the five USB ports and two 12V ports, you will never find yourself without power.

JBL audio has produced an impressive set of speakers for this version of the Highlander. Enjoy premium surround-sound with top-notch quality anywhere you go. The enhanced bass response will ensure you leave the party thumping.

How does knowing what is behind you at all times sound? When you drive the 2023 Toyota Highlander, the digital rearview makes it possible. It uses a rear-mounted camera to feed you with a livestream from behind the vehicle.

Performance is what it is all about. Driving the 2023 Toyota Highlander is an amazing experience. You will understand why people have such a hard time walking away from it after they try it.
This 2.4L 4-Cylinder Turbo engine provides you with a maximum of 264hp. You can tow up to 5000 pounds without breaking a sweat. Plus, it still manages to have some of the best fuel efficiency in the industry. This vehicle has got more than enough power for any of your needs. The AWD drivetrain lets you take the 2023 Toyota Highlander off-road without a care in the world.
The onboard computer helps to direct your torque where it needs to be the most. This technology ensures that your driving is always as efficient as possible.
The V-6 engine has a combined 24 miles per gallon EPA rating. You can't find a better combination of efficiency and power anywhere in the industry. Don't waste your money feeding a gas guzzler when you could get a 2023 Toyota Highlander.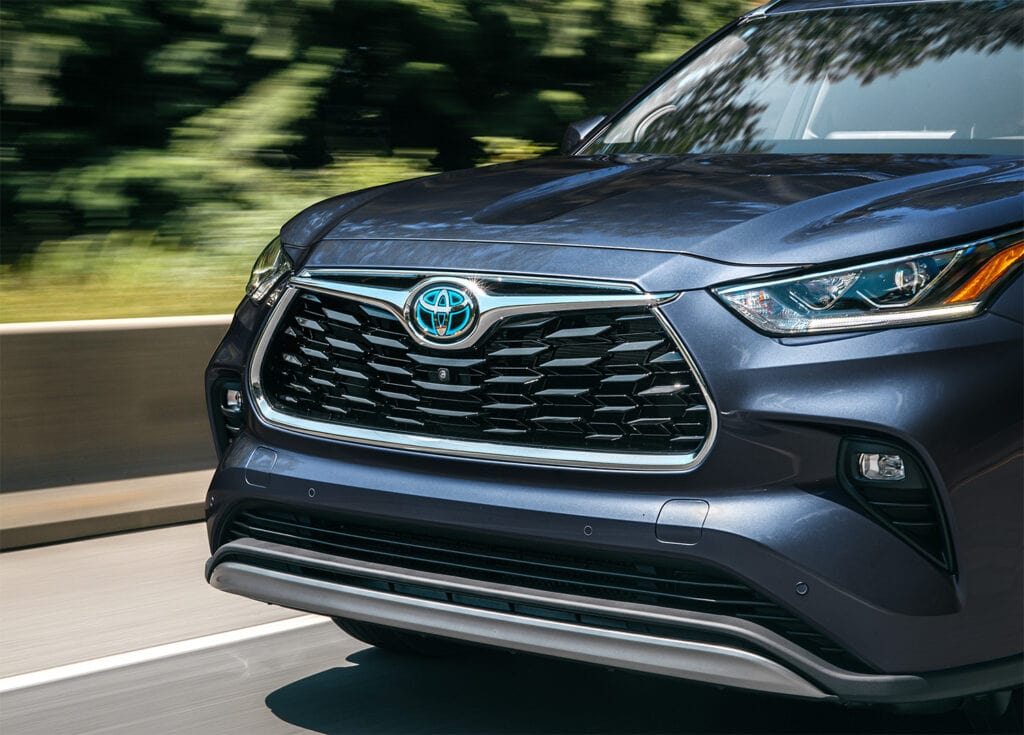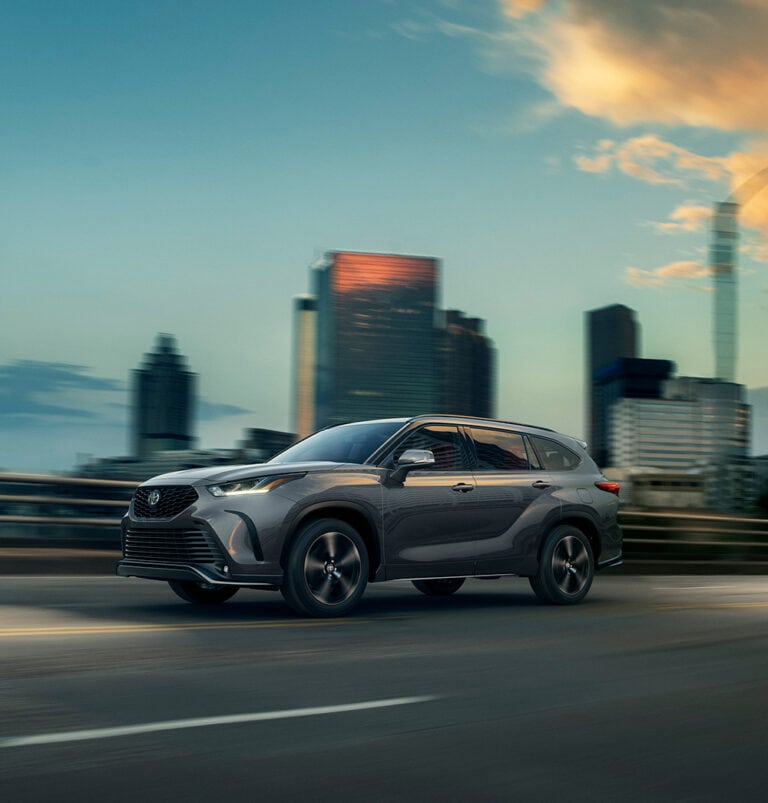 Toyota still put safety at the top of its list. The 2023 Toyota Highlander has won numerous awards for the advanced safety technology included in the vehicle. Everyone knows getting behind the wheel is a risk. Nevertheless, the engineers at Toyota are doing their best to change this.
When you are driving, a single distraction can have terrible consequences. The 2023 Toyota Highlander puts an extra set of eyes on the road for you. If it detects that a collision is imminent, it will engage the brakes automatically. That way, when accidents occur, the damage is limited.
Cruise control can be great. However, it can be difficult to use when you are in a high-traffic area. The dynamic radar on the 2023 Toyota Highlander constantly scans ahead. When another vehicle is detected, your Highlander adjusts its speed. That way, you can engage cruise control without worrying about keeping up with traffic.

Veering out of the lane does not take much. The lane departure system on the 2023 Toyota Highlander constantly scans to ensure you are centered. You can check on the dashboard to see where you are within the lane. If you go out of the lane, steering assistance automatically engages. This brings you back safely to the center of your lane.

Come on by and check out our vehicle selection in person. We promise that we have the expertise to answer any questions about the 2023 Toyota Highlander that you have. Are you ready to get behind the wheel? If so, we know you are going to fall in love with the amazing masterpiece made by the engineers at Toyota. The combination of power and technology makes it unbeatable. When you want a crossover SUV that's both affordable and elegant, we think there is not a better option.