Toyota Entune Winnipeg Manitoba
Toyota Entune Is the complete software suite included with all new Toyota vehicle purchases. Thanks to the software, you can drive your vehicle safely without losing access to your favorite tech conveniences.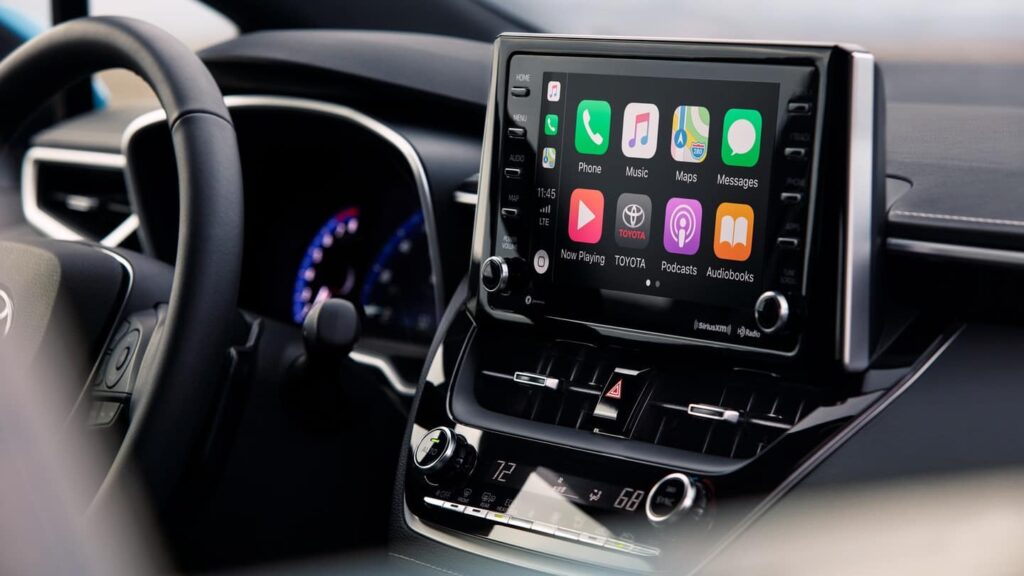 Convenient Connected-Technology For Everyone
Who wants to drive in the car without listening to music? Listening to music just got easier thanks to voice assistant technology. If you want to skip the next song, just say so. Let the software package take care of the rest.
High Tech Convenience:
Connect your favorite devices to the car wirelessly. Then, play your favorite music straight through the sound system.
Easy to Use With Voice Assistance:
Any iPhone with Siri can connect to the car. Then, you can control everything with your voice. Just tell Siri what you want to do, and she'll talk to you through the car's sound system.
Stay Connected. Safely.:
These technologies allow you to drive safer by giving you access to your favorite technology without taking your hands off of the wheel.
Drive Safely With Bluetooth

Now, you don't have to forward your calls when you are driving. Just use the buttons on the steering wheel to answer the call. As long as you connect your phone before leaving home, you can stay connected hands-free.
Call Without Taking Your Hands Off of the Wheel:
Talk to all of your friends and family without taking your
hands off the wheel. Long road trips no longer have to be a bore. You can chat
your head off during the whole thing.
Pair Your Phone and Listen to Your Favorite Music:
Music makes the world go round. There is a lot of truth to that statement. You can go on a road trip now without having to create a playlist. Instead, use your voice to play your favorite songs.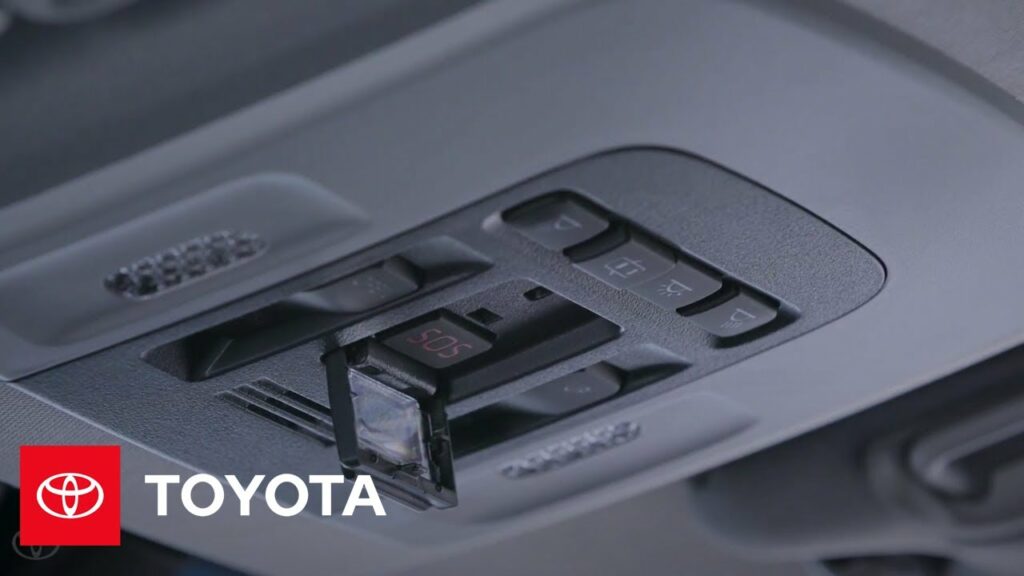 There is an entire suite of safety features included with the software package as well. Each of these is designed to help give you an added peace of mind when you are on the road. Plus, you'll never wonder where you left your car.
SOS Emergency Assistance Service:
Are you in a vital emergency? If so, your car has your back. Just activate the SOS emergency assistance service. You'll be connected to a live agent immediately. Once you drive a car with that this feature, you'll never feel as secure in another one again. No matter what happens, Toyota will do everything they can to ensure you are in good hands. That's the kind of business ethics that you can put your trust in. You can rely on it.
Roadside Assitance:
Have you ever been stuck on the road before? It's an unfortunate experience. Toyota has a plan for everything. In the event that you have a mechanical failure, just use the roadside assistance feature. A live agent will find a tow truck and get you to where you need to be as soon as possible.
Locate Your Stolen Vehicle:
Did you misplace your car, or was it stolen? If you are not sure, you can use the safety connect features to remotely track your vehicle. That way, you can always find your car. No matter what happens.

Get to where you need to be. Each Toyota vehicle comes complete with an entire suite of navigation features. Each expertly crafted so that you can always know where you are and where you are going. Say thank you for never getting lost again.
Up-to-Date Traffic Information:
What could be better than turn by turn directions to your destination? How about up-to-date traffic information, so you always know what to expect? Thanks to the live data stream, your GPS will automatically update to reroute you around heavy traffic.
Voice Assisted Address:
Typing in an address while driving on a touchscreen can be very dangerous. Now, just say where you want to go. Every Toyota GPS is compatible with voice assistant technology. That way, you can safely get to where you want to go.
You can also use any app compatible with the software suite. These let you access your favorite websites and other software applications right from the dashboard. You can leave a review at the restaurant you just left without even picking up your phone. Want to read some headlines? You could do that too. The possibilities are endless. As long as you've got a compatible vehicle, you can create your very own smart car.
Slacker:
This radio app lets you listen to a wide variety of music. Scan through the stations to see what's on the radio. You can also search for your favorite songs and create a station based on them.
Yelp:
This is one of the world's most popular review platforms. Did you love the restaurant that you and your spouse just left? Then, do them a favor and leave a review. We are sure that they would appreciate it. On the other hand, you could prescreen restaurants before you go. Check out which of the hottest destinations are worth going to before you even leave the driveway.
NPR One:
National Public Radio lets you get today's top headlines without even turning on the ignition. Are you the kind of person who likes to stay up-to-date? Then, you are going to love this app.
Scout GPS:
This GPS map has it all. You will note the traffic conditions in your local community are highlighted on the screen with easy to read color coding.
Traffic/Weather:
Of course, you'll always know what the traffic conditions are going to be like on the road. But what about the weather? You can forget about that too. Not because it is important. On the contrary, your car will never let you forget. You can get live weather updates even when you are behind the wheel.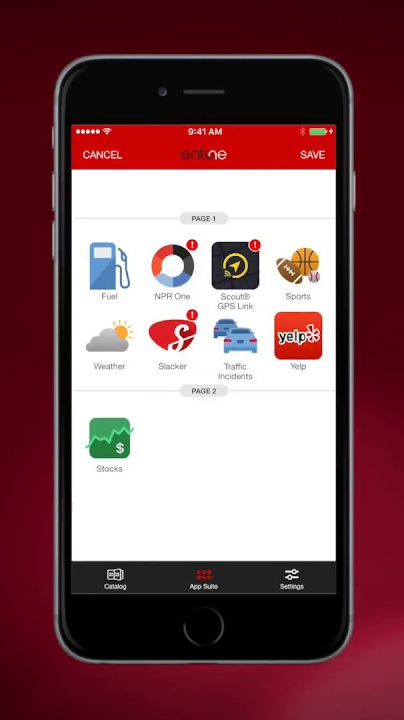 Whether you want to listen to music or figure out where you are going, this software package has it all. Of course, it may take a minute for you to learn how to use it. Nevertheless, we have found most of our clients seem to think it is very user-friendly. Never again will you be forced to drive with one hand. Instead, you'll have full access to all of your favorite software features by simply using your voice. If you are interested in learning more about these features, contact our representatives. They would love to help you out with any questions that you have.