When it comes time to sell your vehicle, you'll want to make sure that you are getting the best value for your ride. In this article, we are going to break down some ways that you can accurately find the price of your current ride, and what good that could do for your future purchases.
Use Your Old Vehicle, to Buy Your New Vehicle!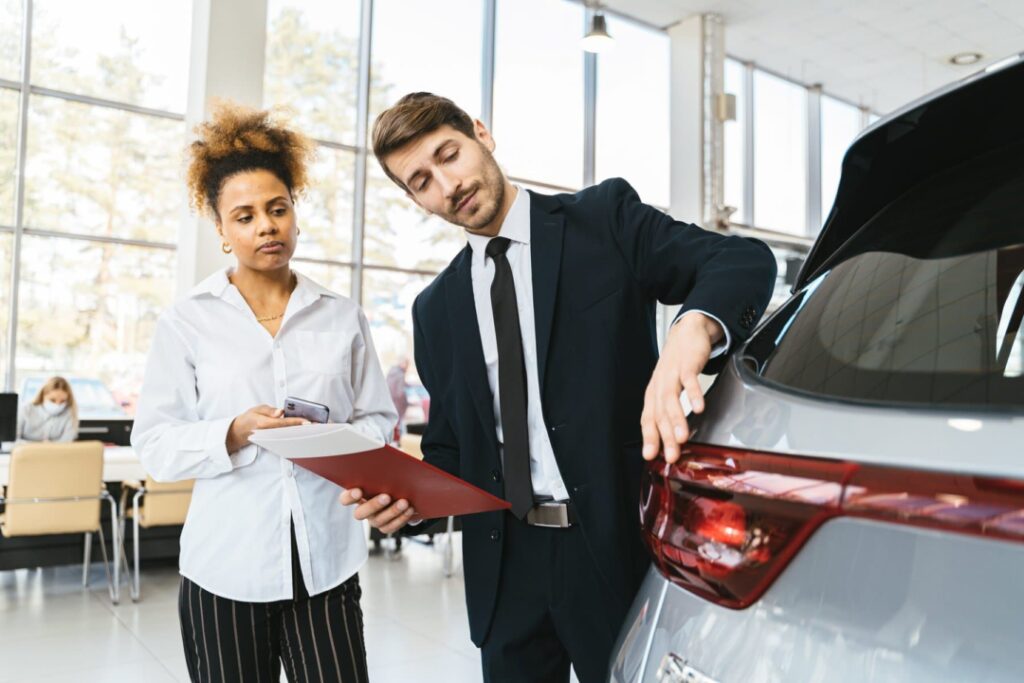 Whether you are looking to buy a new or used vehicle, one of the best ways to minimize the cost of your new ride is to trade in your current vehicle. Another option is to sell your vehicle privately and use that money to offset the price of your new purchase. Regardless of if you choose to trade in or sell, it is still a good idea to make sure you are getting the best value for your current ride. You can gain a lot of leverage with buyers when you know the exact market value of your car. But what is the best way to find out the value of your current vehicle?
Get an Appraisal, Visit Our We Buy Team
There are a number of ways to find out the value of your vehicle. At Birchwood Toyota, we want to make that experience as easy as possible, which is why we have our very own Birchwood We Buy team. Our We Buy team can give you a free appraisal that will tell you the market value of your vehicle. They'll even offer to buy your vehicle and can provide a cheque in as little as 48 hours after the initial appraisal. It's a great, hassle-free way to not only sell your car.
Regardless of if you choose to sell your car to the We Buy team or not, you will at least be able to confidently put your car on the market knowing its accurate value after a We Buy appraisal. Find a better price for your car selling privately? Go for it! Having a hard time matching the price We Buy gave you? Come on back and sell it to the We Buy team. At Birchwood, our main goal is to provide the best automotive experience here in Manitoba.
Click here to find our We Buy team's website, where you can easily book an appointment for your free appraisal!
Other Resources to Find the Price of Your Vehicle
There are several great resources that have online tools which will help you find the exact market value of your car. Let's take a look at some:
Kelley Blue Book is a company that uses auction data collected daily. It also collects information from wholesale traders, private dealerships, automotive manufacturers, OEM's and leasing companies. This valuable tool came to the Canadian market in 2019, but the company was initially established in 1918.

On their website, you can find vehicle trade-in information which will provide a range of vehicle values based on what it would sell for in a dealership, what the vehicle might sell for privately and what the vehicle might be worth trading into a dealership. Visit their website here: Kelley Blue Book
CARFAX is an incredibly handy tool that allows you to purchase a Vehicle History Report. These tend to come standard when buying from a dealership but are not necessary when selling privately. If you are buying or selling on the private market, a CARFAX report could be your best friend. The CARFAX Vehicle History Report provides information like:
Accident History
Money Owed on the Vehicle
Unfixed Safety Recalls
Service History of the Vehicle
Out of Country History
Whether or Not the Vehicle is Actively Declared Stolen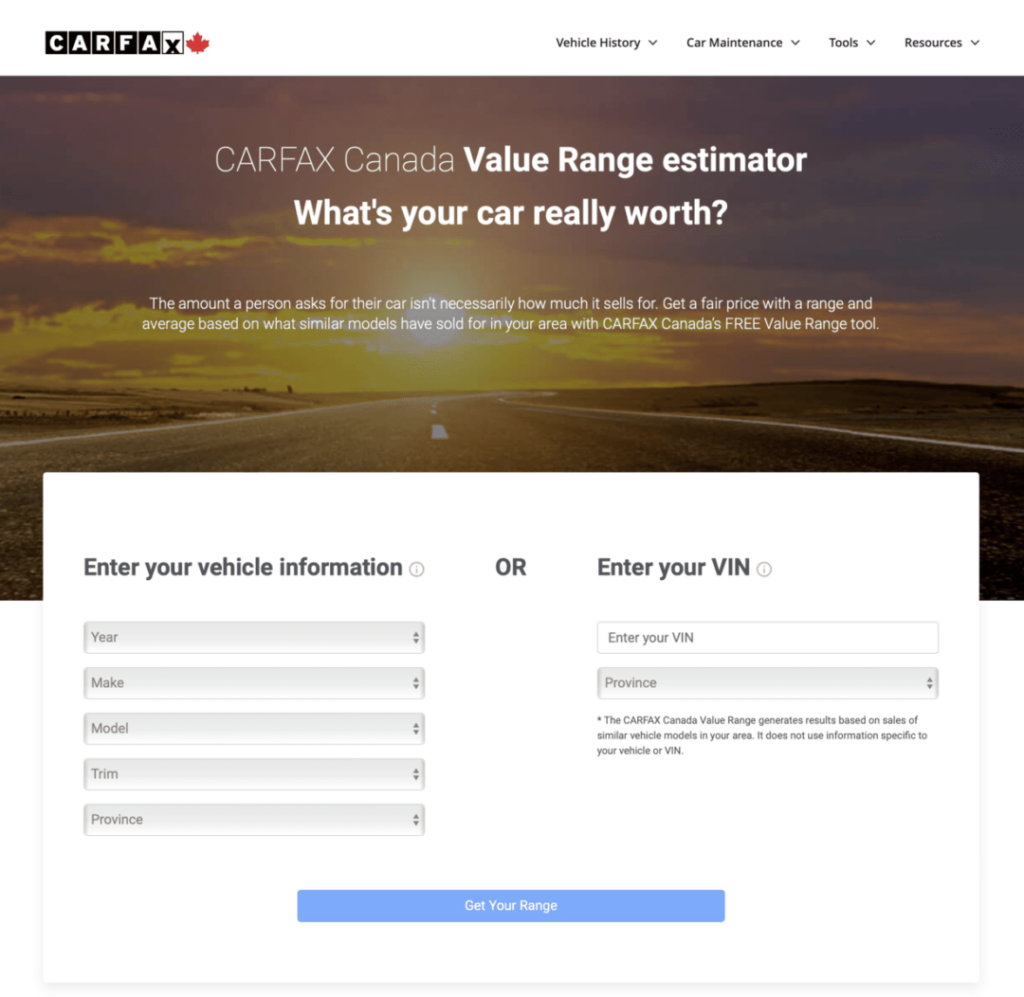 CARFAX also has a great Car Valuation tool that you can find here: CARFAX
This tool offers a car value calculator that is similar to the one offered through Kelley Blue Book, with a range of values based on your vehicle history, private sale, trade-in, and dealership sale prices.
Either of these resources will be of great assistance when you decide it is time to sell your vehicle. As always, if you have any questions or need any advice in the world of automotive, Birchwood Toyota is here to help.